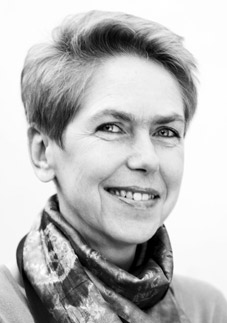 Welcome to my website!
My name is Malgosia Zamolska-Settles (MA, MLCHom, MARH). I am a Homeopath offering consultations in Parsons Green, near Fulham in South West London.


And How are You?

You would probably not be looking at this website if everything was going well in your life. Perhaps you feel tired all the time or are suffering from anxiety and low confidence? And how is your sleep? Are you able to unwind after work and have a deep refreshing rest at night? What about your physical health? Maybe you are suffering from hay fever? Or perhaps your immune system is so compromised that you frequently catch colds, coughs and the flu? Or maybe you are trying to conceive but your periods are irregular and painful and you have recently been diagnosed with endometriosis?

If the answer is yes then you have come to the right place.
How can I help?
I will listen to your concerns - be they physical, mental or emotional - and consider them within your individual context. Taking account of the totality of your symptoms, I will then choose homeopathic remedies to help stimulate your body's natural healing mechanisms.

As an alternative medicine practitioner I believe in an integrated approach to health care - one that recognises the importance of addressing the mental, emotional and physical facets of ourselves, all of which are interconnected. I will facilitate your own healing journey to help you overcome the emotional and physical blocks to restoring the balance between your mind and body, so that you are free to fulfil your potential as an individual.
What problems can homeopathy help you with?

Some of the areas where homeopathy may help:


Emotional problems: stress, low confidence, anxiety, depression, fears, anger, exhaustion, grief or insomnia 


Fertility and conception problems: endometriosis, uterine fibroids, polyps, PCOS or lack of ovulation


Hormonal imbalances: PMT, lack of periods, painful or irregular periods, endometriosis, menopause 


Pregnancy related discomforts: morning sickness, exhaustion, varicose veins, post natal care 
issues

Childhood illnesses: colds and flu, glue ear, colic, asthma 


Digestive disorder: IBS, constipation, food allergies, candida 


Hay fever: (for more info see the winter hay fever prevention plan) 


Musculoskeletal problems: arthritis, sports injuries, back pains, stiff muscles or broken bones
Contact me to find out how to I can help you
I practice as a homeopath at the Fulham Osteopathic Clinic, just a 3 minute walk from Parsons Green tube station, and easily accessible from Putney, Chelsea and South Kensington in South West London.


Feel free to contact me on
07891 013181
or
020 88779290
with no obligation to find out how London Homeopathy can help you.
Contact me to find out more