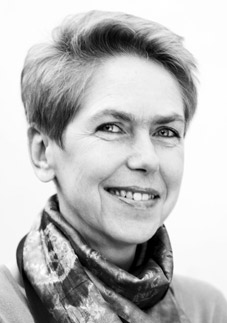 About Me
I came into contact with homeopathy when I became ill with shingles, and was amazed how quickly the homeopathic remedies helped me to restore my energy levels and regain my emotional balance. As a result of this experience I decided to become a homeopath myself.
I completed my training at the Lakeland College of Homeopathy, and am registered with the Alliance of Registered Homeopaths.
As an alternative medicine practitioner I believe in an integrated approach to healthcare – one which recognises the importance of addressing the mental, emotional and physical facets of ourselves, all of which are interconnected. I facilitate people's own healing journeys, to help them overcome the emotional and physical blocks to fulfilling their potential as individuals.

I believe that homeopathy is one of the most profound and deepest reaching alternative therapies, capable of shifting blocks ranging from inherited predispositions, to environmental or dietary toxicity acquired through the course of our lives. As a practitioner I am deeply committed to being the facilitator of such a profound healing process.
Specialising in hormonal disorders & fertility
As a London homeopath I run a general clinic helping adults and children of all ages but my area of interest are hormonal disorders and infertility issues. I help women suffering from irregular periods, burn out or fatigue. I also provide them with homeopathic support in case of emotional blocks, which can all lead to infertility and problems conceiving.

I am a member of the Natural Natal Centre, which is a fertility and pregnancy clinic specialising in comprehensive and integrated packages for preconception, pregnancy and post natal care. I am also an accredited therapist for the Foresight Association, which is a nationwide organisation offering specialist services for people wishing to conceive.

I support my patients with additional advice on preconception health care based the Foresight Association model, which aims to eliminate health issues that have been proven by researchers to lead to infertility.

I practice as a homeopath at the Fulham Osteopathic Clinic, just a 3 minute walk from Parsons Green tube station, and easily accessible from Putney, Chelsea and South Kensington in South West London.



Feel free to contact me on
07891 013181
or
020 88779290
with no obligation to find out how London Homeopathy can help you.
Natural Natal Centre